Did you miss one of the Pictures of the Week? No problem!
Just check out the POTW archive and wipe away those tears!
Picture of the Week for May 22: Southbound freight train over the Knik River. 5/2/17, 7AM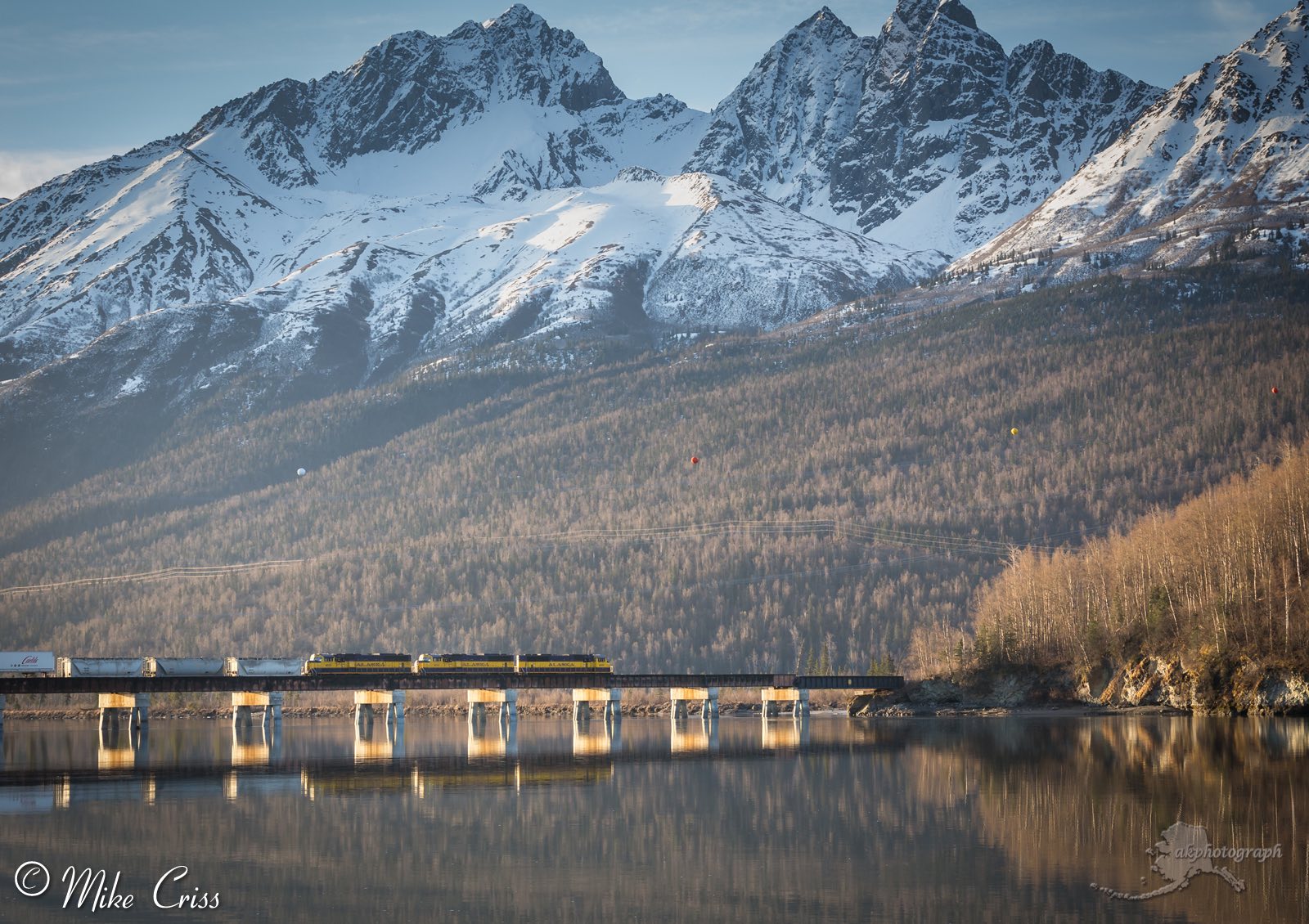 Picture of the Week for May 22: Denali and the AuRoRa, south of Talkeetna on March 5, 2017. I drove down to the new overpass at mile 91 of the Parks Highway. The shoulder of the road is really wide almost to the bridge itself, so I can pull off the side with tons of room. Well it's been windy for a couple of weeks, and that day it was super windy! I stood on the bridge for 45 minutes waiting for the train, it was late. So I was really windblown and cold by the time the train came by. I wore my orange Hi Vis jacket so cars would see me. Just as the train was passing under me, I took a picture of the engines, and if you zoom in, you can see Steve Cain behind the throttle, and Frank Sheppard is firing. The picture was well worth the wait and chill!
Picture of the Week for June 5: Spring is Avalanche season and there are plenty of slide zones on the Alaska Railroad such as this at MP 7.1 on the Whittier Branch. Just a few days earlier this slide was 30 feet across the railroad. Thankfully maintenace of way (MOW) had it all cleaned up by the time the next barge train was ready to depart for Anchorage. 4/12/17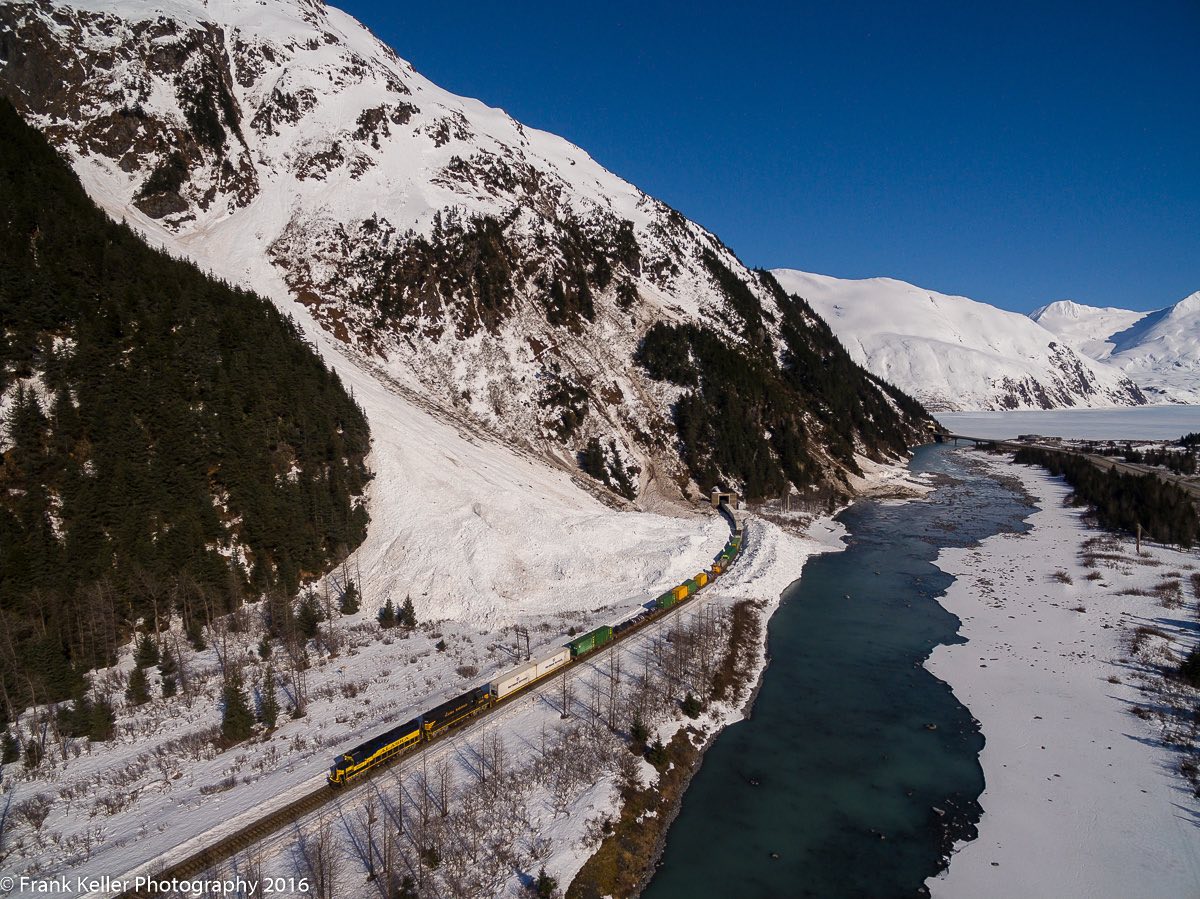 © 1997-2017 John Combs unless otherwise noted
Picture of the week for 5/22/17