Alaska Railroad Standard Gauge #5 Research
by Pat Durand

November 30, 1918 Letter from Fred D. Browne, Engineer in Charge at Nenana to Mr. Wm Gerig Engineer in Charge at Anchorage
In summary this letter is an inventory of both AEC standard gauge (S.G.) and narrow gauge (N.G.) equipment in Nenana and narrow gauge (N.G.) of the Tanana Valley line.to quote from the letter:
EQUIPMENT - ALASKA ENGINEERING COMMISSION - NENANA DISTRICT
.........
SWITCH ENGINE S.G. #5 14" X 22" 4 Wheel Saddle Tank Type 040T76 Shop Number 56428
.......
This builders photo of U.S. 5 is believed by me to be the standard gauge locomotive shipped north up the Yukon and Tanana River by river boat barge in June of 1917.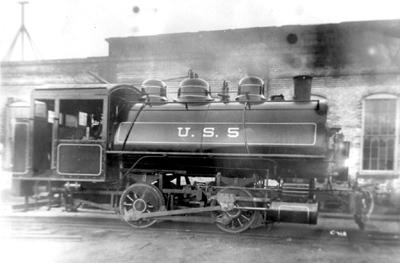 We know that standard gauge #5 was purchased new by the AEC and sent to Nenana. The description and shop number 56428 verifies that this is an ALCO (American Locomotive Company) locomotive. In THE ALASKA RAILROAD by Bernadine Prince on page 187 it states, " ...one standard gauge locomotive and five flat cars arrived June 25, 1917..." This would have been Standard Gauge #5 on board a barge delivered to Nenana by river steamer up the Yukon and Tanana River. This is not the Narrow Gauge #5 Baldwin in Palmer.
These two photos of standard gauge #5 in a storage line were taken in the 1930's.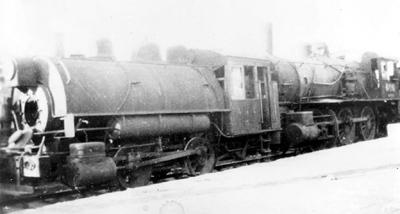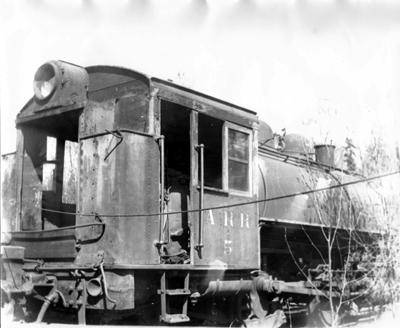 Over the years there has been confusion among historians because of the various rosters that were merged to become the Alaska Railroad.
For example we know there have been at least four locomotives labeled #1.
Tanana Valley RR #1 narrow gauge an 1898 Porter shop# 1972 operating in Fairbanks as of 2009.
Alaska Central / Alaska Northern #1 a 4-6-0 standard gauge delivered to Seward in 1903.
U.S. #1 Alco Rogers 0-4-2T standard gauge shop #47317 delivered in Anchorage in July 1915.
ARR #6 Davenport of 1907 shop #764 converted to standard gauge and renumbered #1 on display in Anchorage.
Two locomotives have been labeled #6.
U.S #6 narrow gauge a 1910 Baldwin 0-4-0T shop #34982 in Nenana .
ARR #6 Davenport of 1907 shop # 764 converted to standard gauge in Anchorage to become #1 on display at the Anchorage Depot.
There were two #5 locomotives.
Standard gauge #5 ALCO 0-4-0T shop number 56428 sent to Nenana in 1917.
Narrow gauge #5 a 1910 Baldwin 0-4-0T shop # 34958 now displayed in Palmer.
There were an undetermined number of small 0-4-0T Narrow Gauge locomotives obtained by the Alaska Engineering Commission from 1915 until 1919 and shipped North for the construction of the railroad. Some came from Panama, California and Washington State. Only some of these have appeared in correspondence records and most were not transferred to the formal motive power roster when the Alaska Railroad was created in 1923.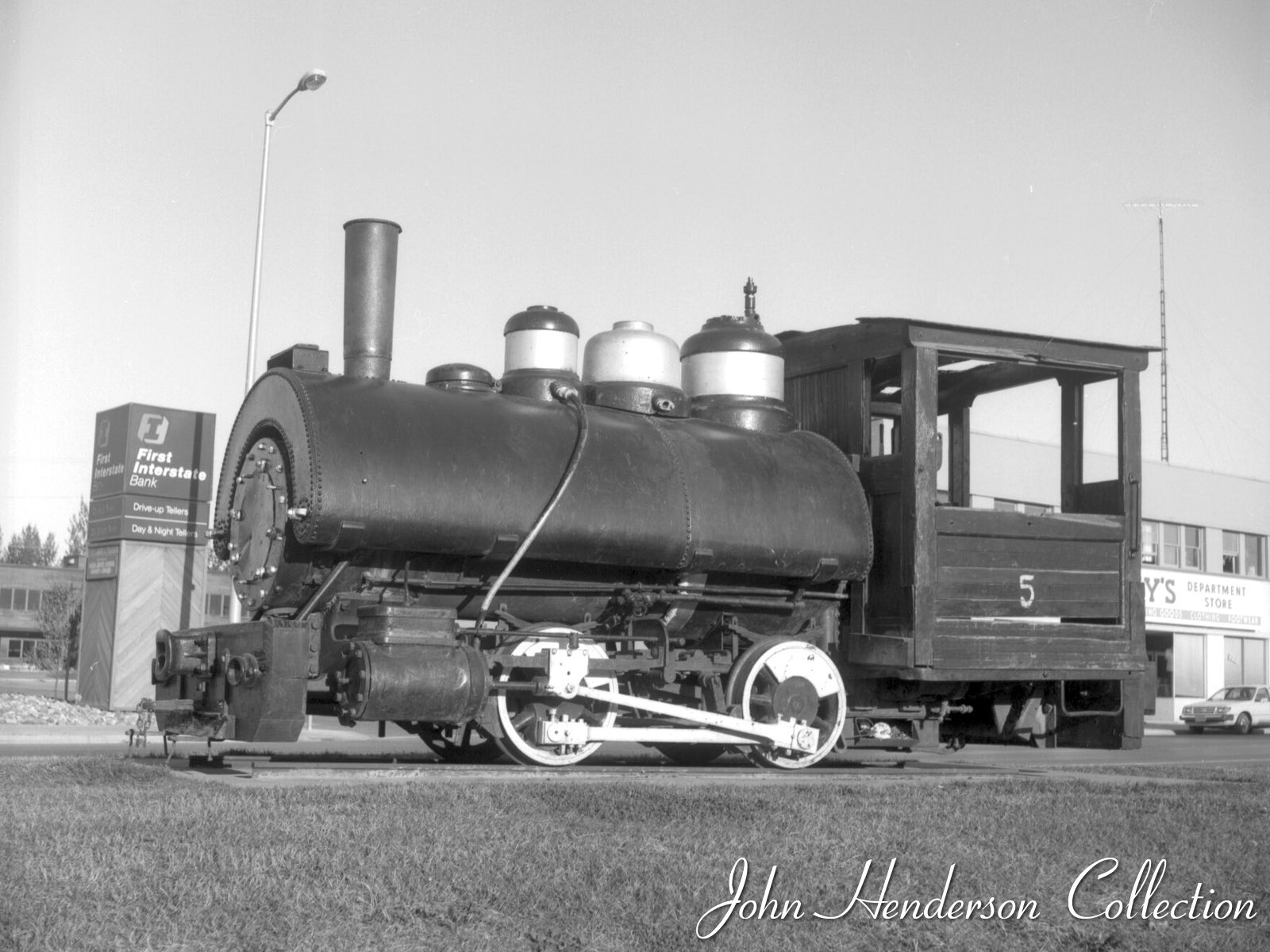 0-4-0T #5 in Palmer, 9/3/84.