Future Alaska Railroad Stars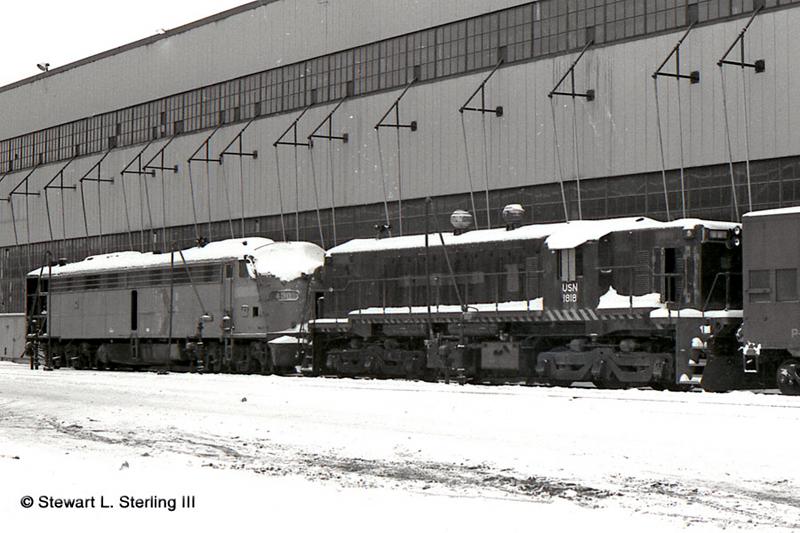 Stewart Sterling says of his photo, "I'm pretty sure I took this photo on Christmas break from school in the 1981/1982. I was using black and white film as I was in search of subjects for high school photography class assignments. Of course every chance I could, my assignments were of trains. This earned me the nickname "trains" by Mrs. Richmond of Bartlett High School photo class fame. She still knows me by that name today. I delivered a package to her several years ago, as my current job is a UPS driver, and when she answered the door that's what she called me as she did not remember my real name!
"Both units look pretty well used up and just a little bit chilly in this photo. Ex Amtrak 430, soon to be ARR 2401, had arrived 4 months prior and was obviously undergoing a lot of maintenance, judging from the panels missing, getting it ready for pulling passenger trains in the upcoming summer tourist season. Number 1818 (actually ARR 1718) has been around the block in this view. Having had a hard life with the Army and Navy, it had been almost been ignored since arriving to the ARR. But it had a future roll as the star locomotive destined for the ALCOP train. As the only actively used EMD MRS-1 since 1809 it would eventually end up at the Museum of Alaska Transportation and Industry in Wasilla, Alaska"