NRHS Trip to Alaska
by Stephen Sheldon
These photographs were taken by me in 1959, age 12, with my Kodak 127 Brownie, which probably explains why they are not too sharp. The occasion was a NRHS trip to Alaska. The steam train went to Whittier, where I took most of the photos. I took the picture of the observation car walking up the hill from the Anchorage depot to the Parsons Hotel, which was the first building up the hill toward downtown. The observation car is the "Seward" which later was in Seward; maybe it still is. [Comment from Robert Krol: "The Seward car is indeed still in Seward. The paint looks bad and flaking and the car is rusting. Too bad, Seward doesn't take care of it."] The "Seward" was used in 1956 and 1957 (and probably other years) on the excursions to Seward for the Salmon Derby and to Palmer for the Matanuska Valley Fair. You could ride outside on the platform. The excursion trains were very long, up to 16 cars, pulled by the cab body RS1 locomotives that were unique to the Alaska Railroad. When I told Mr. Manley, the General Manager, that I could tell an Alco from a GM by the sound, he explained to me the difference between a 2-cycle and a 4-cycle engine.
10/4/99 Addendum: I wrote in the "Midnight Sun" note that my father worked for the ARR in public relations. This was in 1956 and 1957. He put out the "Railbelt Reporter" and prepared the various brochures. There were several Sheldon family photos in the ARR milepost and other brochures in those years.
I talked to my father about the NRHS excursion today. He confirmed that it was in the spring of 1959. He said the tour was lead by Art Lloyd, who later became an Amtrak PR man on the west coast, but who is now retired.
Looking at what I wrote in my first note about the pictures, I was not entirely clear that the "Seward" was on the NRHS excursion. The picture of the 557 slightly from the rear was taken in Anchorage before the start of the trip.
The next day after the Whittier trip, the NRHS group went on the Aurora to McKinley. The ARR included the "Seward" in the consist for them. When they got off at McKinley, my father and I had to car to ourselves for the rest of the trip home to Fairbanks.
My father wrote an article about the ARR for Trains magazine that was published in 1955.
I graduated from Lathrop High School in Fairbanks in 1965, and after college I worked at the University of Alaska in Fairbanks from 1970 to 1974.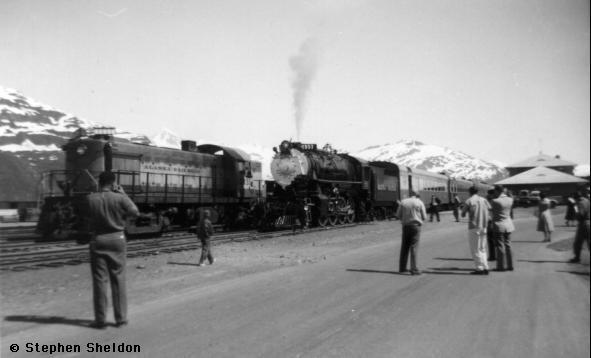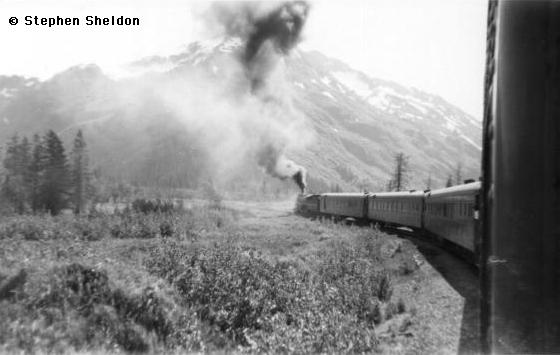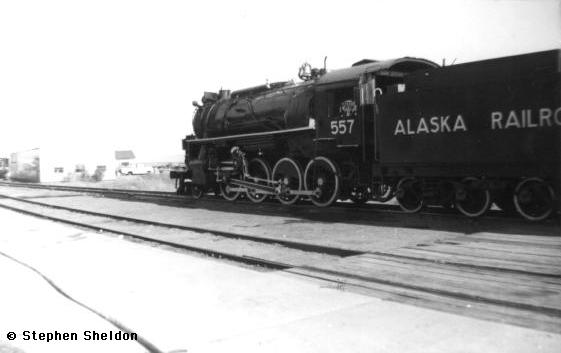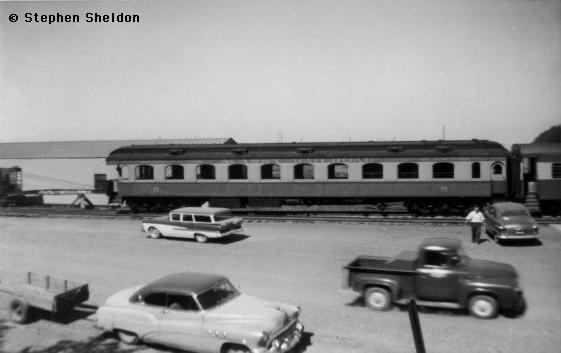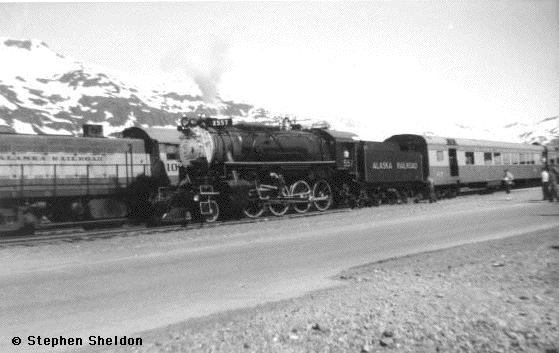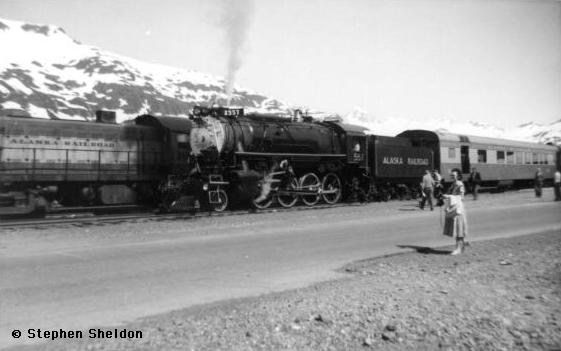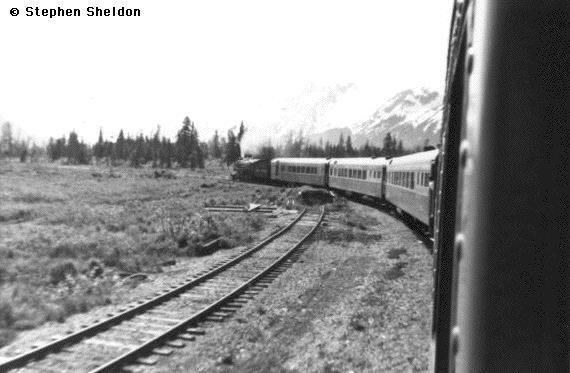 © 1999 Stephen Sheldon