Central Recycling Service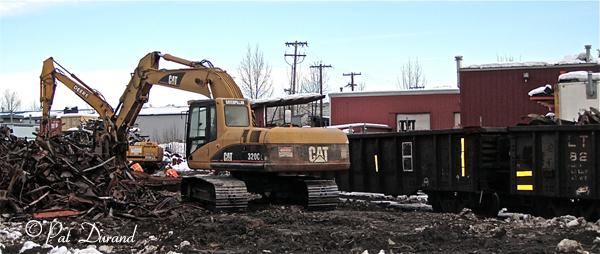 Central Environmental Services operate several integrated businesses out of their Sitka Street offices near Ship Creek in Anchorage. They share an industrial spur with two other firms. Central Recycling Services provides primary processing and reclaims materials from construction waste on a large scale. They generate a lot of scrap metal in performing demolition work and this adds to the gondola car loadings made up on the spur.
From a modeling perspective, just run a stub track into a corner, buy a couple of Norscot Cat 315CL excavators, some Woodland Scenic guys with cutting torches and you can go into the scrap business, excuse me, the Recycle business. For feed stock you can just pile up all those left over parts from your kit bashing projects. When you are looking for just the right piece to finish a project, just visit your own junk yard.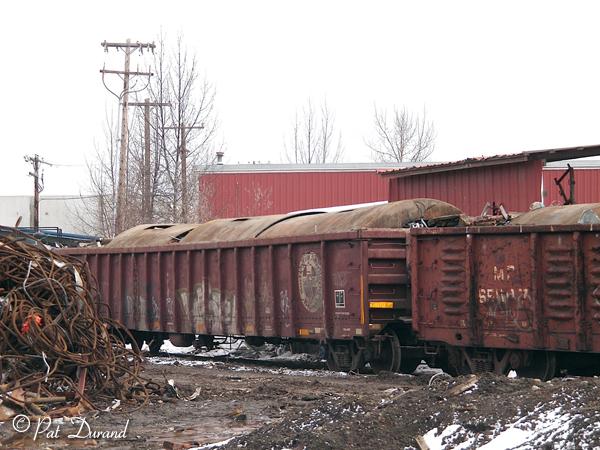 This gondola is a typical load for back haul to an electric furnace in Seattle. The former gas station fuel tank has been creatively cut in sections to provide a cover for the load. The feed stock for this operation has included hoppers, cabooses, tank cars, flats and gondolas. That's in addition to steel from a 7 span highway bridge, a three story middle school, an airport hanger, etc. etc. The job goes on summer and winter.
To learn more about Central Environmental Inc. and integrated business click here.
-- Pat Durand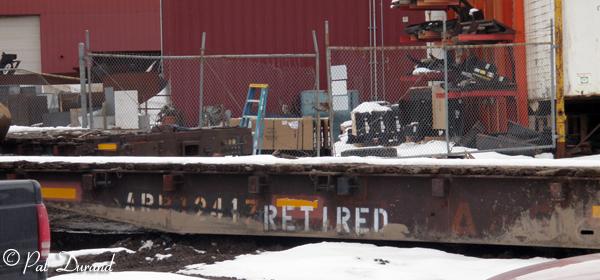 Page created 5/5/10 and last updated 5/5/10