Locomotive 557 and tender update - 3/15/17
Often, it takes several months of hard work and nearly invisible progress before a milestone is reached. Jerry, assisted by Tom and Ken finally applied power to the newly rewired tender with spectacular results. To help return 557 to operaton, you can contribute here.

Book "Ol' 556" includes "The Return of 557" - 10/3/16
Shannon Cartwright, illustrator and author of Ol' 556 has just completed the third printing of this great story of Alaska's Mighty Steam Engine. She has included 4 pages featuring "The Return of 557" as a Bonus in this latest offering. Shannon has signed a stock of these and we offer them at $12.00 ea. plus $7.00 for Air Priority postage and handling. You can order here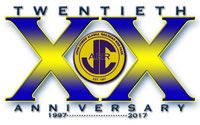 Twenty years ago I founded this web site with a simple mission in mind: to bring honor to and educate the public about the Alaska Railroad and to help others find related resources. Two decades later, I am still going strong with that same basic intent.
To celebrate twenty truly amazing years I am holding an email lottery. To learn more click here.

All tubes/flues have been sponsored! - 3/7/17
All flues and tubes have been been sponsored! Thanks to all who were part of this fund raising effort.